Pattachitra - Scrolls of Beauty
The Fascinating Art of Odisha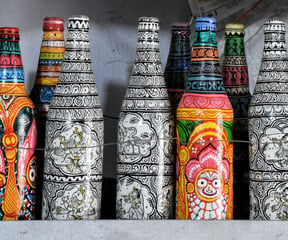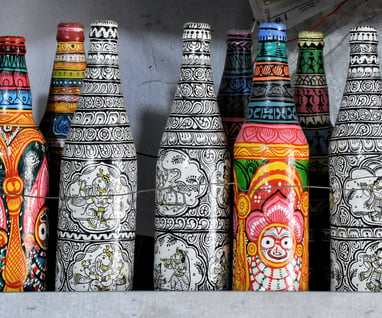 Pic Courtesy: Culturetrip.com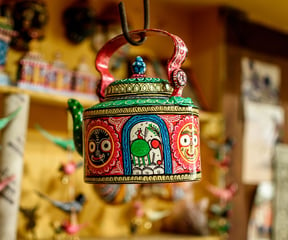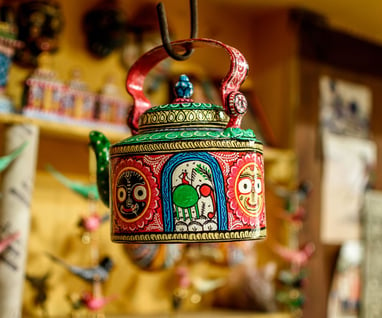 Pic Courtesy: Outlook India
A traditional heritage art of the state of Odisha, Pattachitra (meaning 'pictures on cloth') dates back to 5th century B.C. It is a remarkable art form that simply explodes with vibrant colours, rich narratives and a high visual charm. Characterised by intricate detailing, lavishly rich layouts and breathtakingly beautiful motifs and borders, Pattachitra art typically covers themes such as: Lord Jagannath's life and legends, Geeta-Govinda (the famous literary work on Shri Krishna and Radha), Bhagavata Purana, Dashavatar (the ten incarnations of Lord Vishnu), Bhagawad Gita, Kandarpa Hasti or Navanari Kunjara (damsels forming the shape of an elephant), etc. Nature based themes include beautiful renditions of trees, flowers, rivers and ponds filled with lotuses and lilies, birds and animals.
This exquisite art form is practised primarily in Raghurajpur, a heritage artist village which is located about 12 kms from the holy city of Puri, followed by other centers such as Paralakhemundi, Chikiti and Sonepur in Odisha. This art is traditionally engraved and painted on palm leaves (known as Tala Pattachitra), or on patta cloth (made from layers of pressed starch-free saris held together by a paste of tamarind seeds and wood apple gum). Yet another striking characteristic is the use of handmade natural colours extracted from minerals and vegetables. E.g. white colour is made from powdered conch shells, red colour is made from 'Hingula' or 'Geru' (a mineral), yellow is extracted from 'Haritala' (a kind of stone), indigo from 'Ramaraja', green colour from plants, while black colour is prepared by burning coconut shells. In contemporary times, this ancient art form has been adapted to rich Tussar textiles, metal artefacts and home decor objects (such as elegant bottles, masks, kettles, etc.)
Odisha Pattachitra has received the prestigious GI tag (Geographical Indication) from the Ministry of Commerce and Industry, which is a rich testament to its traditional beauty and certified reputation originating from its unique geographical location.
To know more about this wonderful art form, please view this video by Gaon Connection:
To know more, please view this video by Gaon Connection.